First off, I'd like to welcome you on behalf of our deans, directors, management and staff to our new Bahrain Polytechnic Recruitment website.
As the Kingdom's only polytechnic, Bahrain Polytechnic serves Bahrain and the wider Gulf region by offering technical and applied professional education, short courses, and applied research and consultancy services whilst adopting the internationally-known problem-based learning approach (PBL).
Our mission is straightforward: we aim to produce work-ready graduates, equipped with the necessary 21st century skills before entering today's corporate world – be it local, regional, or international labour markets. This is done through designing our curricula in line with all your requirements, bearing in mind the individual needs of a student, company, or society at large.
The result is a vibrant, dynamic learning environment, which welcomes the people of Bahrain to the possibility of exciting new career opportunities and to a lifetime of learning. This website aims to obtain dedicated academic individuals in various disciplines and faculties. We also encourage all to engage with us on our social media networks, such as Instagram.
Please take the time to engage with the Polytechnic through our recruitment portal as an applicant and to give us feedback that will help us further improve the user experience through our contact us page.
Again, my warmest welcome.
Dr Jeff Zabudsky
Chief Executive Officer
Established by his majesty
Bahrain Polytechnic was established by His Majesty King Hamad bin Isa Al Khalifa by Royal Decree No. 65 for the year 2008.
Bahrain Polytechnic is governed by a Board of Trustees by Royal Decree No.23 for the year 2012, that is chaired by H.E. Shaikh Hisham bin Abdulaziz Al Khalifa, and includes renowned industry and community leaders.
The Royal Decree establishes the Polytechnic as a Governmental Higher Education Institution and gives the Board of Trustees the right to approve and grant certificates and qualifications in the disciplines taught at the Polytechnic, including the first Bahrain Polytechnic Bachelor students who met the graduation requirements in July 2013.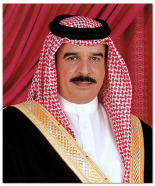 Bahrain Polytechnic was officially inaugurated by H.R.H. Prince Salman bin Hamad Al Khalifa, Crown Prince and Chairman of the Economic Development Board (EDB) on 30th November 2008. It was a milestone in testing and demonstrating Marketing and Communications capabilities and achievements.
H.R.H. Prince Salman toured the campus with two members of Bahrain Polytechnic Student Council and also interacted with other students and staff members inside their classrooms.
The high-profile attendees, which included government VIP figures, shed light on the importance of Bahrain Polytechnic and its role in building Bahrain's next generation of leaders.
The overall feedback was outstanding, as the VIP attendees praised the efforts and detail apparent in planning and organising an event of such magnitude.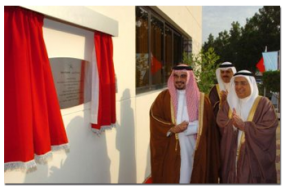 About Bahrain Polytechnic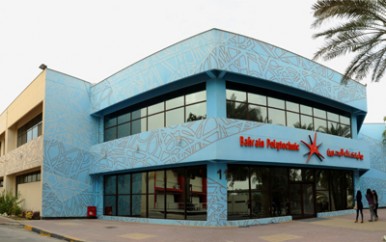 Bahrain Polytechnic has been established by the Bahrain Government to address the need for a skilled Bahraini labour force, with the aim of supporting economic growth and diversification.
Bahrain Polytechnic delivers applied, professional and technical qualifications. Graduates will be work-ready; confident and competent, aware of what is expected of them in the professional world, and able to perform to their full potential.
Programmes, qualifications and courses, and the underlying methodology of how they are delivered are developed in consultation with businesses, industries, professions, international education and training institutions. This strategy, set by the Board of Trustees, will ensure that Bahrain Polytechnic graduates meet the needs of the labour market, thus supplying Bahrain's economy with a source of highly skilled graduates.